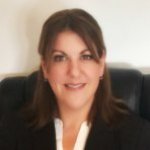 Tracey Thomas, Managing Director and Senior CV Consultant

After Graduating with a BA(Hons) in Accountancy & Finance, Tracey spent several years working in executive level recruitment for leading international search firms in London and Bristol. As Key Account Manager, she recruited at all levels for major financial services institutions, IT corporations and global blue chip telecommunications organisations.
Tracey joined Grieves Pryce Executive Resourcing and CV Services in 2000 and her successful career as a 'Headhunter', CV writer and career counsellor within the business led to her appointment as Managing Director in 2005. She has extensive experience of advising and recruiting executives across all functions into a range of companies including VC-backed start-ups/SMEs, FTSE 250 and Fortune 500 organisations.
As the Founder of Grieves Pryce Executive CV Services, Tracey manages the day to day operation of the business, ensuring that the highest levels of quality and service are maintained; she also prides herself on developing high impact, interview-winning, executive level CVs.
As a testimony to her success, Tracey has assisted over 2000 executives to date; guiding, harnessing talent, focussing on achievements and ultimately securing interviews that lead to senior management or board level opportunities. Click the LinkedIn icon to join her professional network.
Schedule a time to discuss your requirements
Elizabeth Walker, Associate & Senior CV Consultant
Since graduating from the University of Manchester and subsequently completing her MSc at the London School of Economics, Elizabeth has enjoyed a successful career supporting and becoming a trusted advisor to senior executives in respect of their professional development.
With over 15 years experience in international executive search, including Badenoc & Clark, London and in the CV writing industry, Elizabeth has a wealth of knowledge which can be leveraged both by individual candidates undertaking their job search as well as recruiting for global and SME companies across a broad spectrum of industries including Financial Services, Legal & Compliance, IT & Government.
Elizabeth takes a collaborative approach to her work and puts a great deal of emphasis on the importance of the client/consultant relationship to ensure CVs are tailored to each individual's complete satisfaction, giving them the best possible chance of success in today's ever more competitive marketplace.
Sharon Pimlott, Associate & Senior Consultant
Sharon has a rewarding career spanning three decades, with over 20+ years of experience within the Information Technology sector, travelling worldwide and operating at a high level on global ERP programmes for major international organisations across the Telecoms, Defence, Service, Manufacturing and Nuclear sectors.
Working with individuals up to C-Level, Sharon has further honed her skills and moved into the executive market, specialising in personal branding, career & interview coaching and the development of strong, impactful CVs, Exec Bios & LinkedIn profiles that enable clients to consistently achieve their career aspirations.
Sharon believes in working closely with all her clients and develops trusting relationships that aid in the identification of their Unique Selling Point, Key Strengths and Notable Accomplishments, as evidenced through her engagements with senior executives from global companies such as Lego, Barclays Capital, RBS, BAE Systems, Harrods, HSBC and GlaxoSmithKline.
Paul Thomas, Finance & Operations
Paul enjoyed a successful and varied career working for 3M before holding roles as an Area Sales Manager, working closely with a variety of leading players within the waste management and materials handling industries.
Initially, he joined Grieves Pryce on a permanent basis in 2009 to expand and manage the industrial recruitment division and developed a broad portfolio of clients. His specialisms include writing industrial/sales CVs and recruiting board-level executives and managers across all functions for a variety of clients in the manufacturing, engineering, materials handling and waste management sectors.
As the business has developed Paul has changed role to ensure that we continue to adapt the service for our clients and partners, therefore, ensuring that we deliver solutions that are sector leading.

Mavis Evans, Founder and Non-Executive Chairman
Mavis worked for KPMG Management Consulting for many years and concluded her career with them as Head of Executive Search and Selection for the South West, working with a number of high profile international clients.
She founded Grieves Pryce Executive Resourcing in 1995, from the MBO of KPMG Search & Selection in the South/South West and is currently Chairman of the business. She has considerable experience of executive level recruitment in both the private and public sectors and over recent years she has developed a substantial portfolio of experience both assisting and recruiting Chairman and Non-Executive Directors in a variety of sectors including large, complex public sector bodies and not-for-profit.